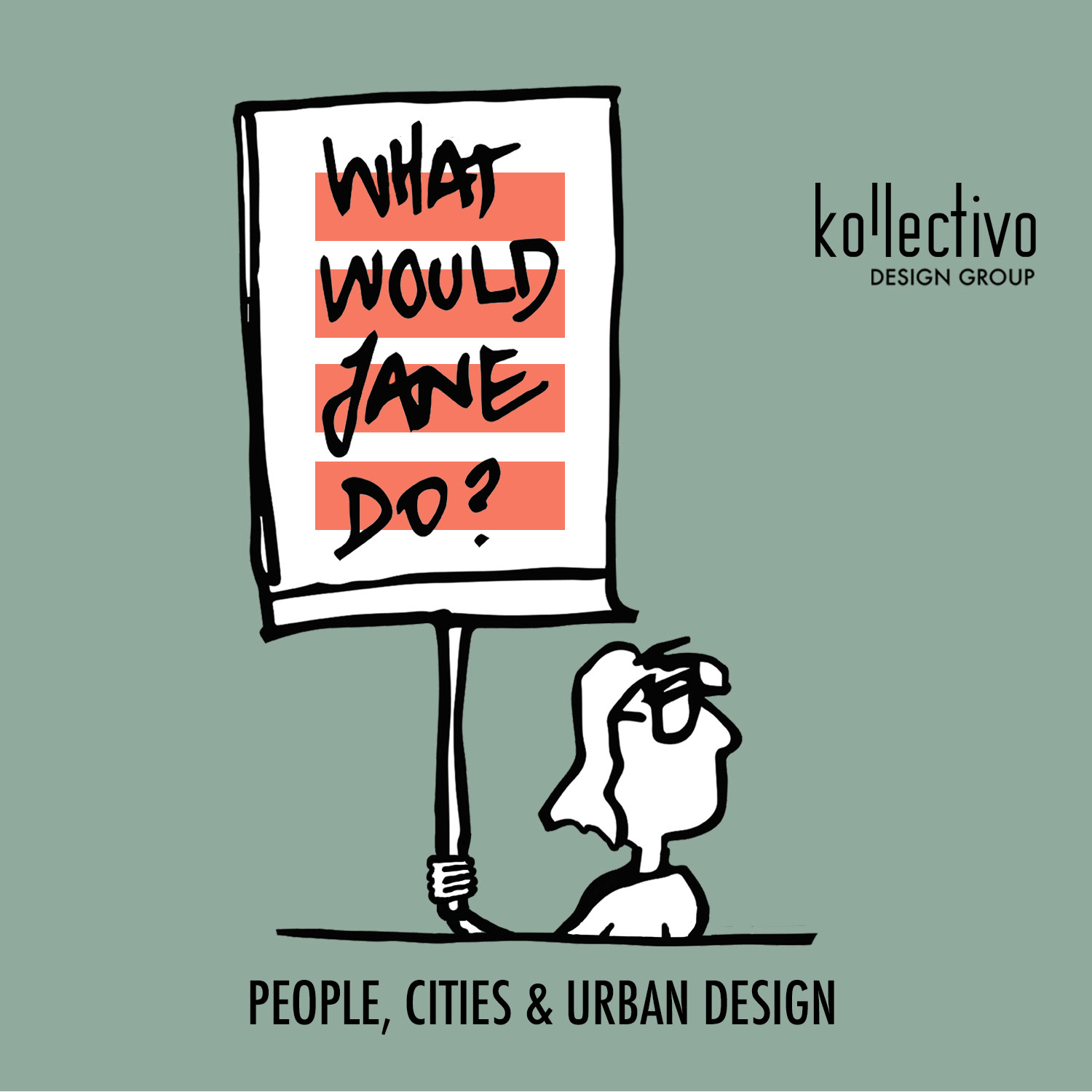 We are thrilled to share something we've been working on for some time now - What Would Jane Do? A podcast exploring women's work in cities and urban design.
If you've done any reading or exploration in the field of urban design, you've surely come across Jane Jacobs - or you've probably heard the term "eyes on the street" one of her most widely known concepts. She happens to be one of the only classically discussed urban theorists that is a woman! We know Jacobs as a fiery journalist turned urbanist who stood up to Robert Moses in New York City's Washington Square Park. While there is a lot of discussion to be had around Jacobs and her work, she is more of a symbol and a jumping off point for us to discuss how we move through and shape the cities we live in as women. We wanted to talk to women around the world working in a variety of positions and hear about their work and how they experience their cities.

In our first season we're talking to women in our personal network who are all in the early stages of their careers. They might not be headlining conferences on urban design or have any books out but their daily work is vital to their cities, and we're pretty sure you might hear more from them in the future. They have all graciously welcomed us to their cities by painting a picture of their favorite spaces and sharing their hopes for the future as well as letting us get a glimpse of their work. You will hear from preservationists, planners, muralists, human rights advocates, and urban designers from all over the world.

All of this is hosted by the Kollectivo Design Group team and recorded from our homes in Cali, Colombia, Birmingham, Alabama, and Gothenburg, Sweden. 
We wanted to hear more everyday stories from women in urban design, so we hope you will join us in these hopeful conversations about our cities.