Kollectivo Design Group took on a Public Space Study and Proposal for the Birmingham Jefferson Convention Complex (BJCC) in Birmingham, Alabama. The objective was to use observation data to suggest improvements to the usability and accessibility of the public spaces in and around the BJCC. While a significant portion of the complex's footprint is semi public outdoor space accessible from the city, it is extremely underused due to its location and current design. Our observations and proposals focused on key pockets of potential within the BJCC's public spaces, like the central Piazza.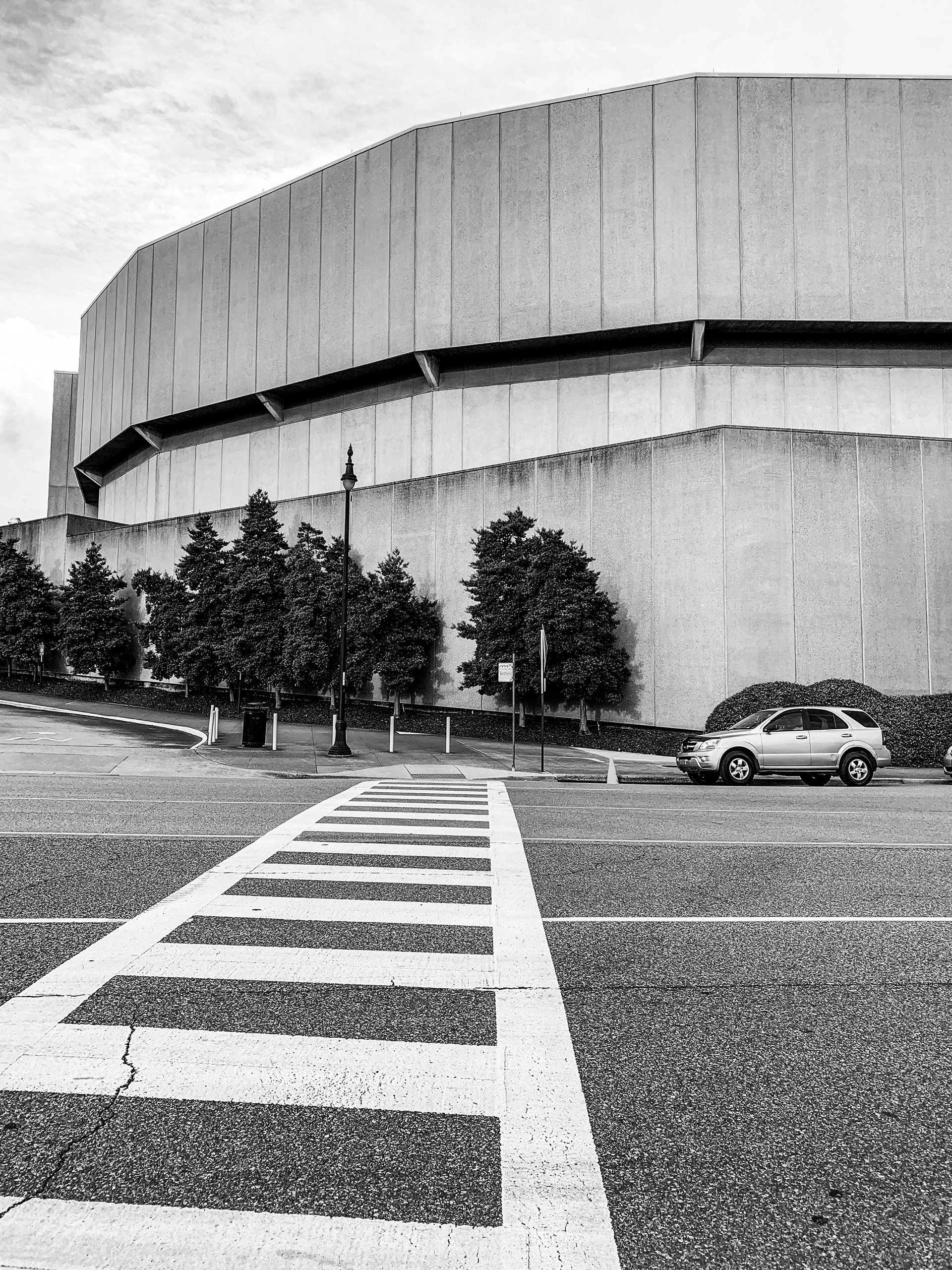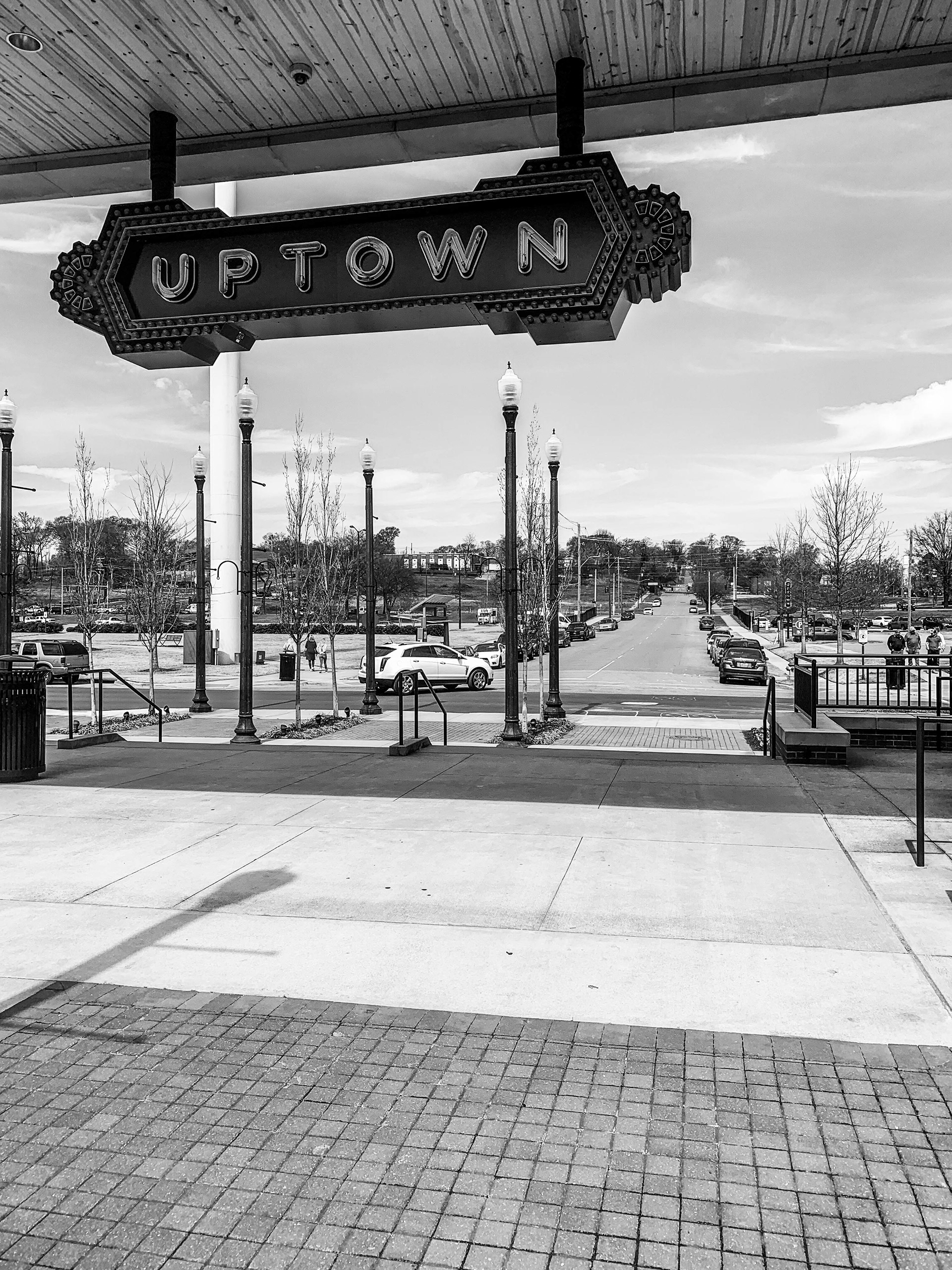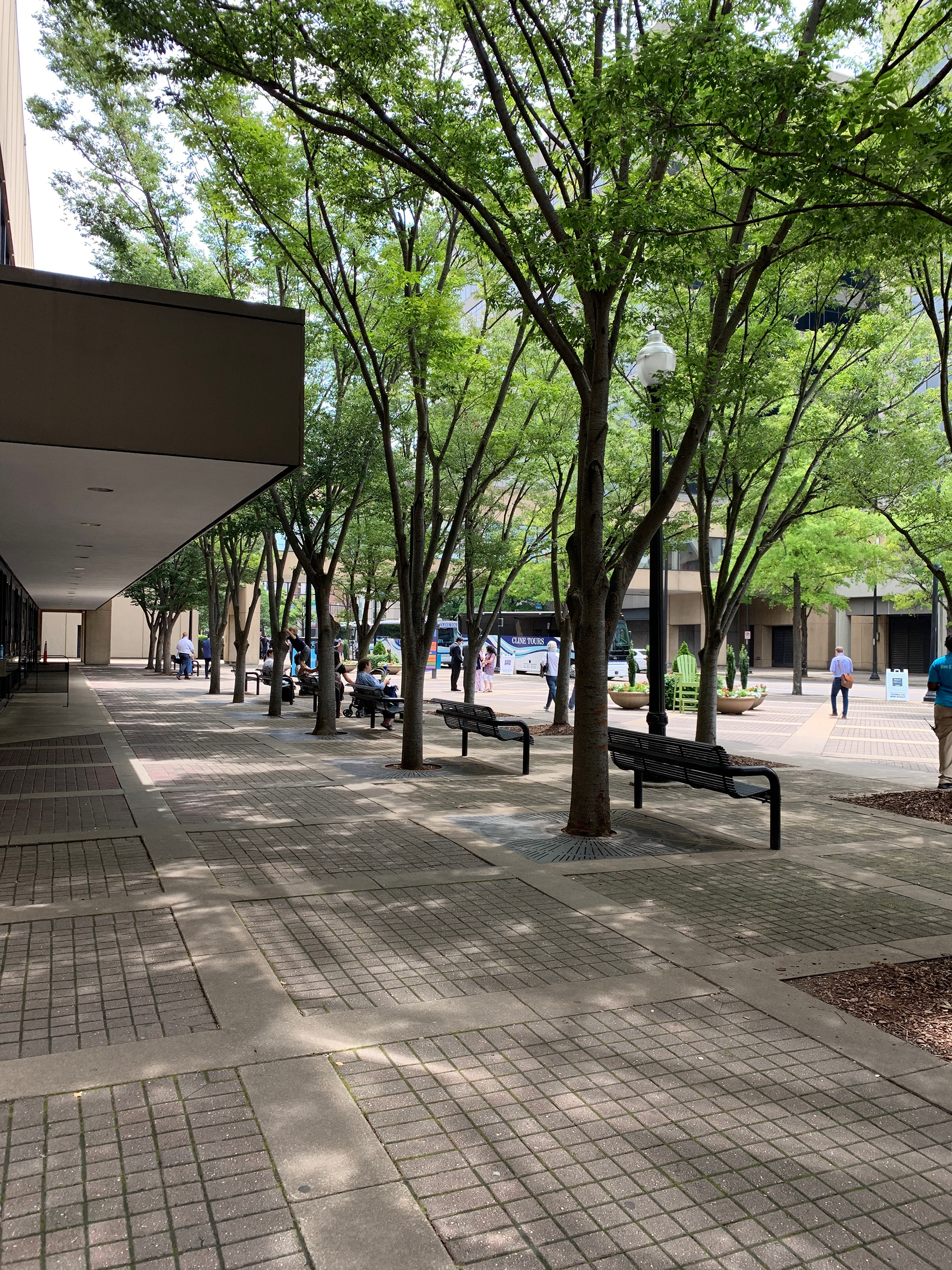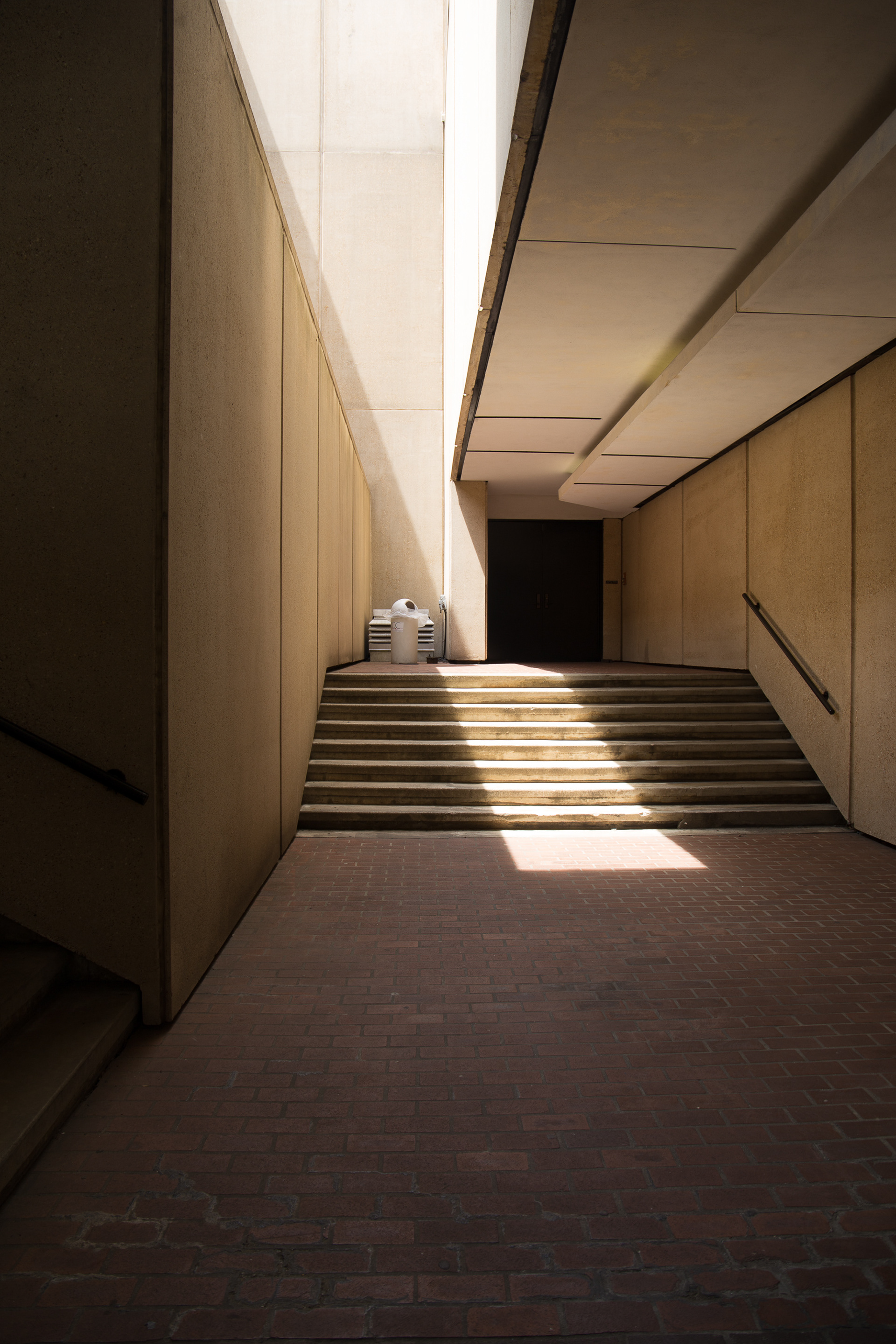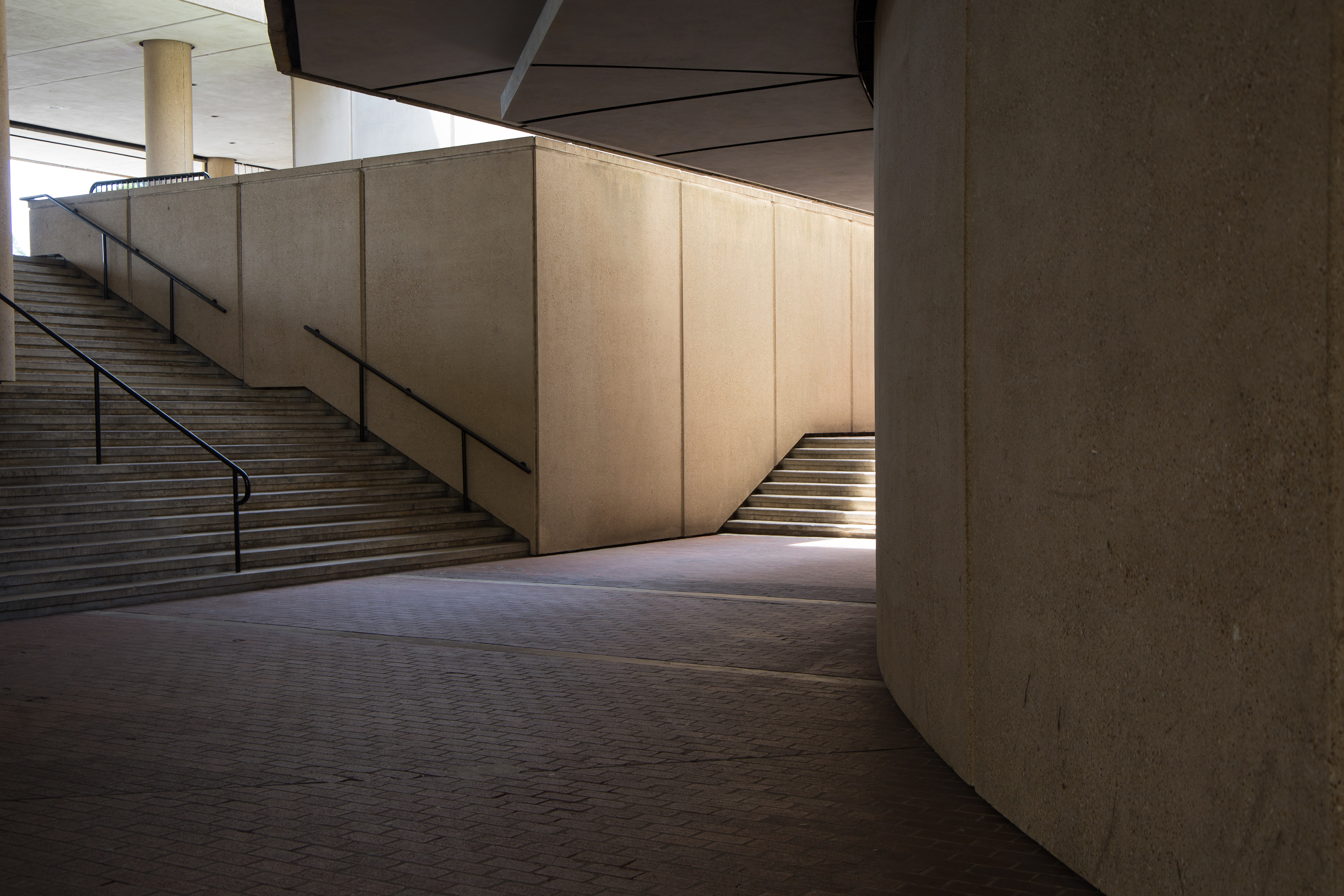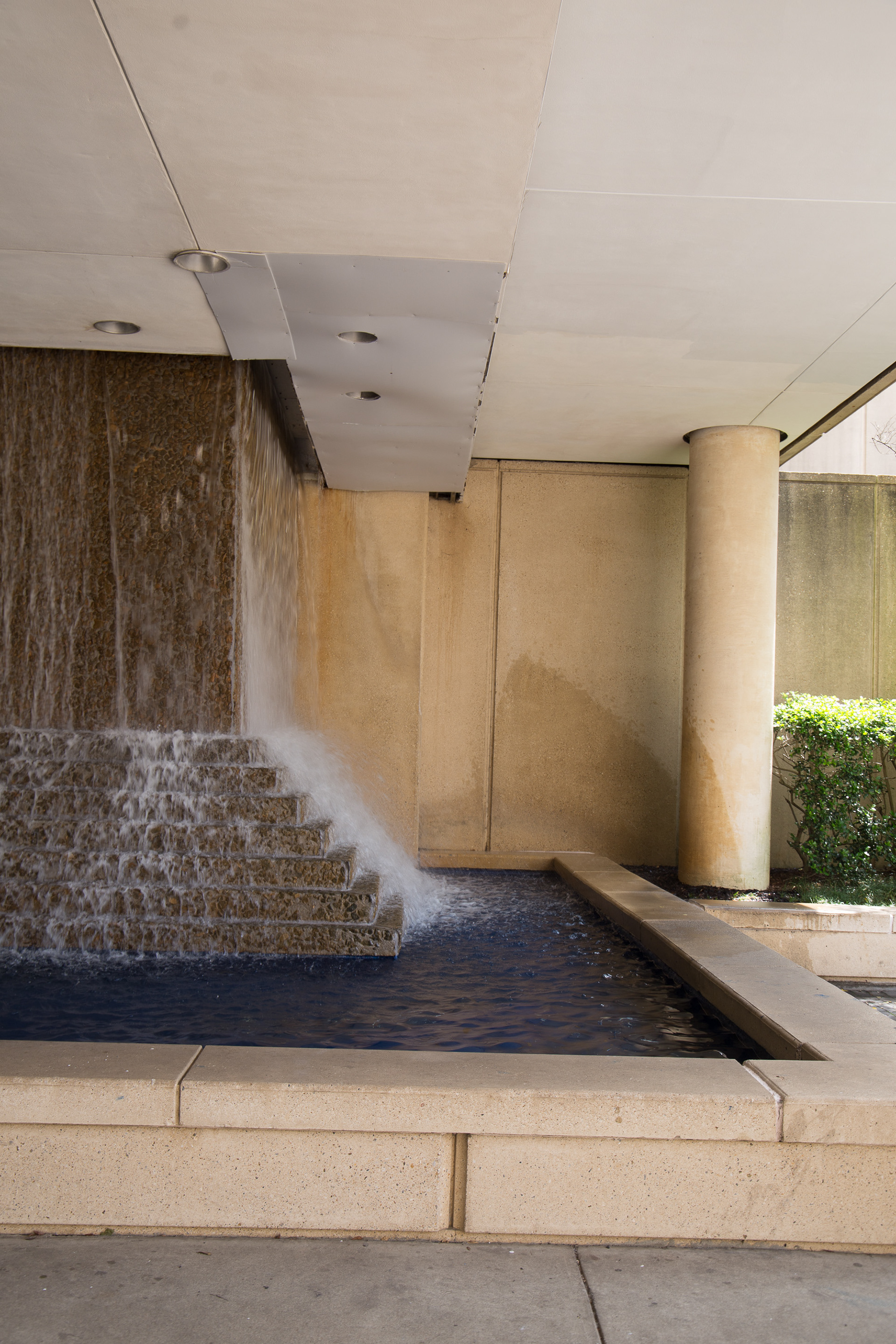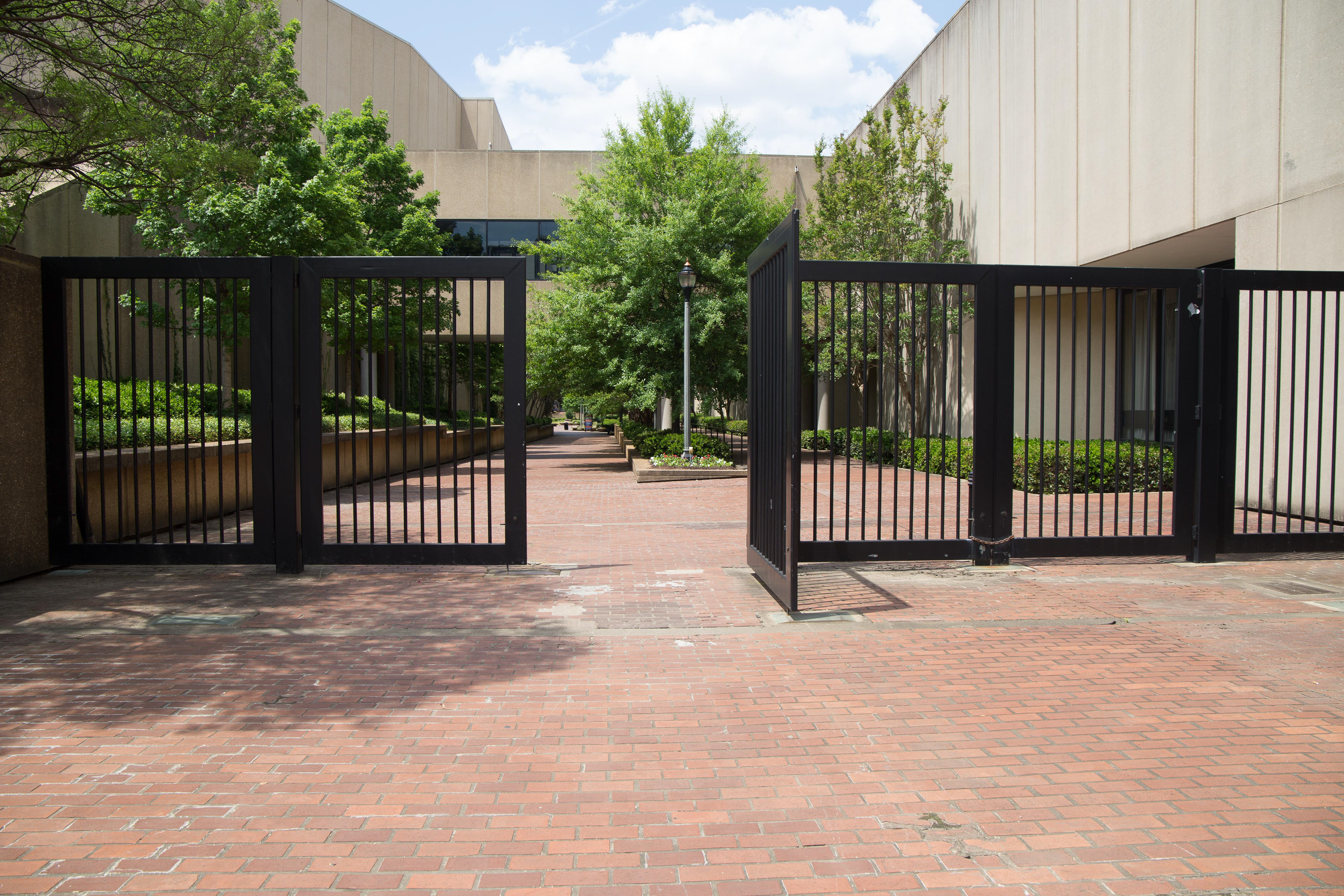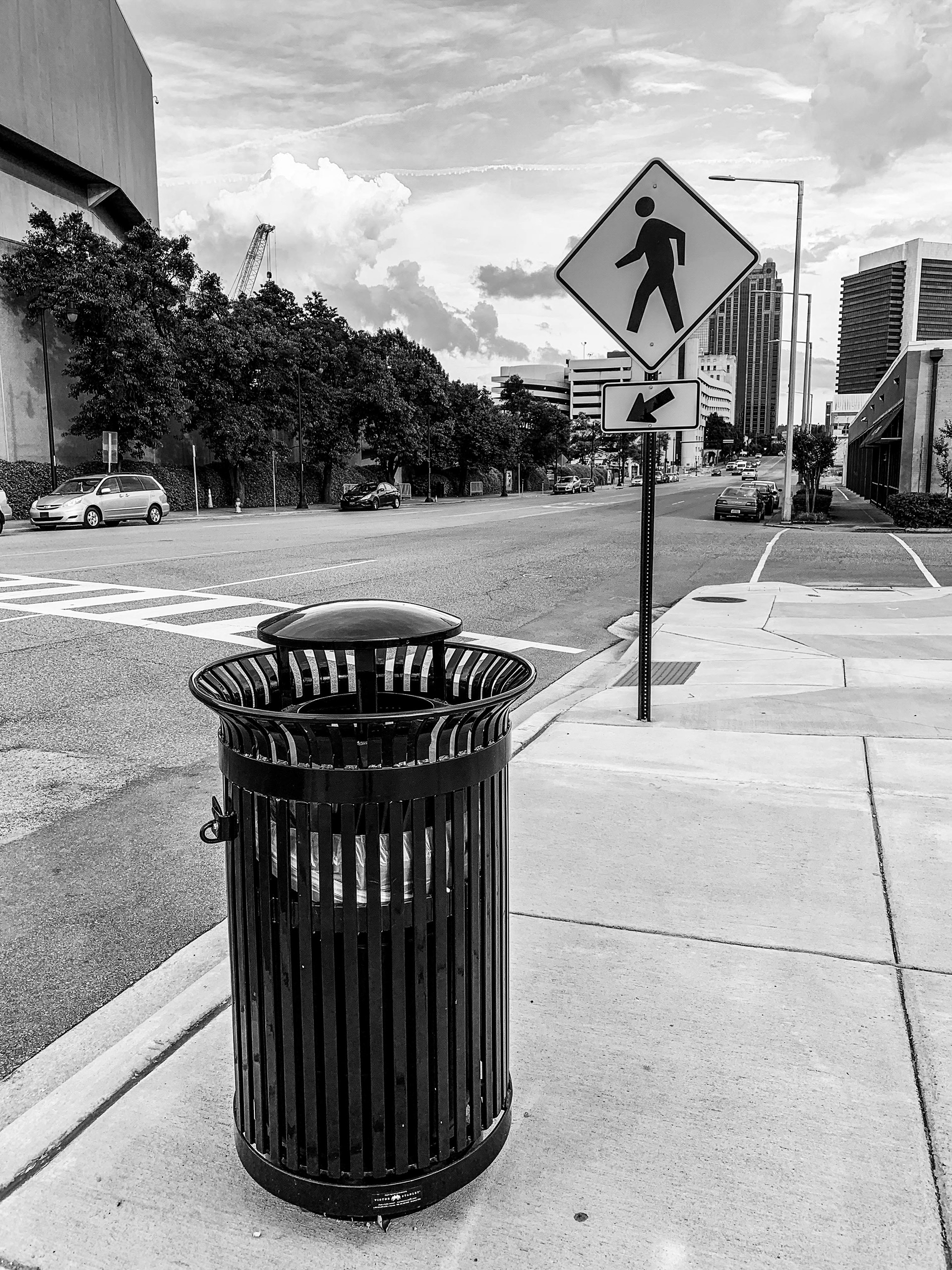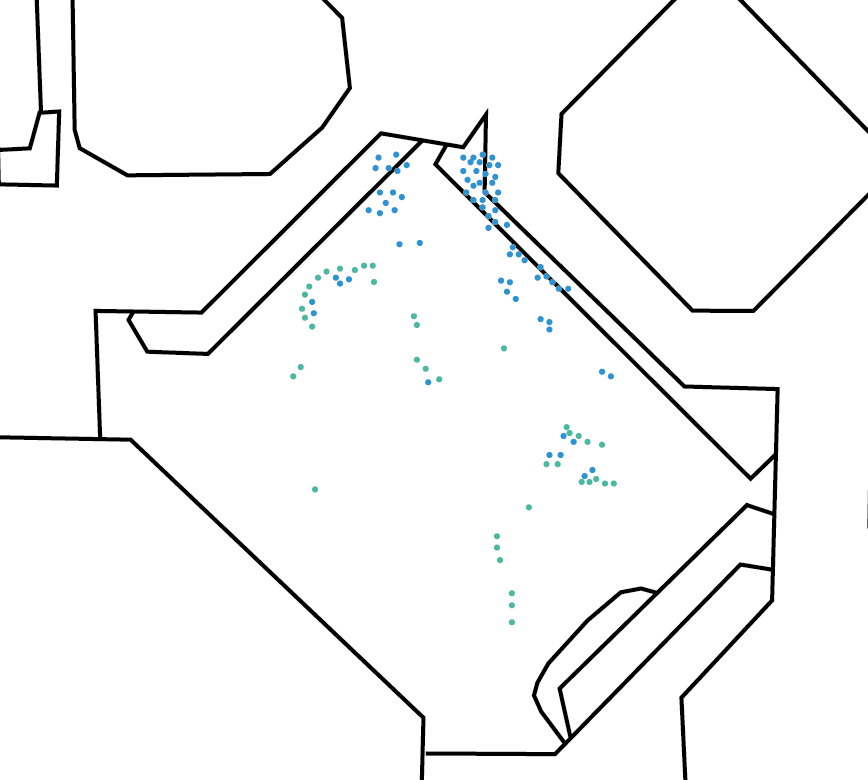 Primary Paths and Lingering Points
Based on combined mapping from 44 observations we are able to analyze the primary paths guests take through the Piazza and common points they pause or linger in. The most striking finding is the relatively little use the Piazza sees in both moving and staying.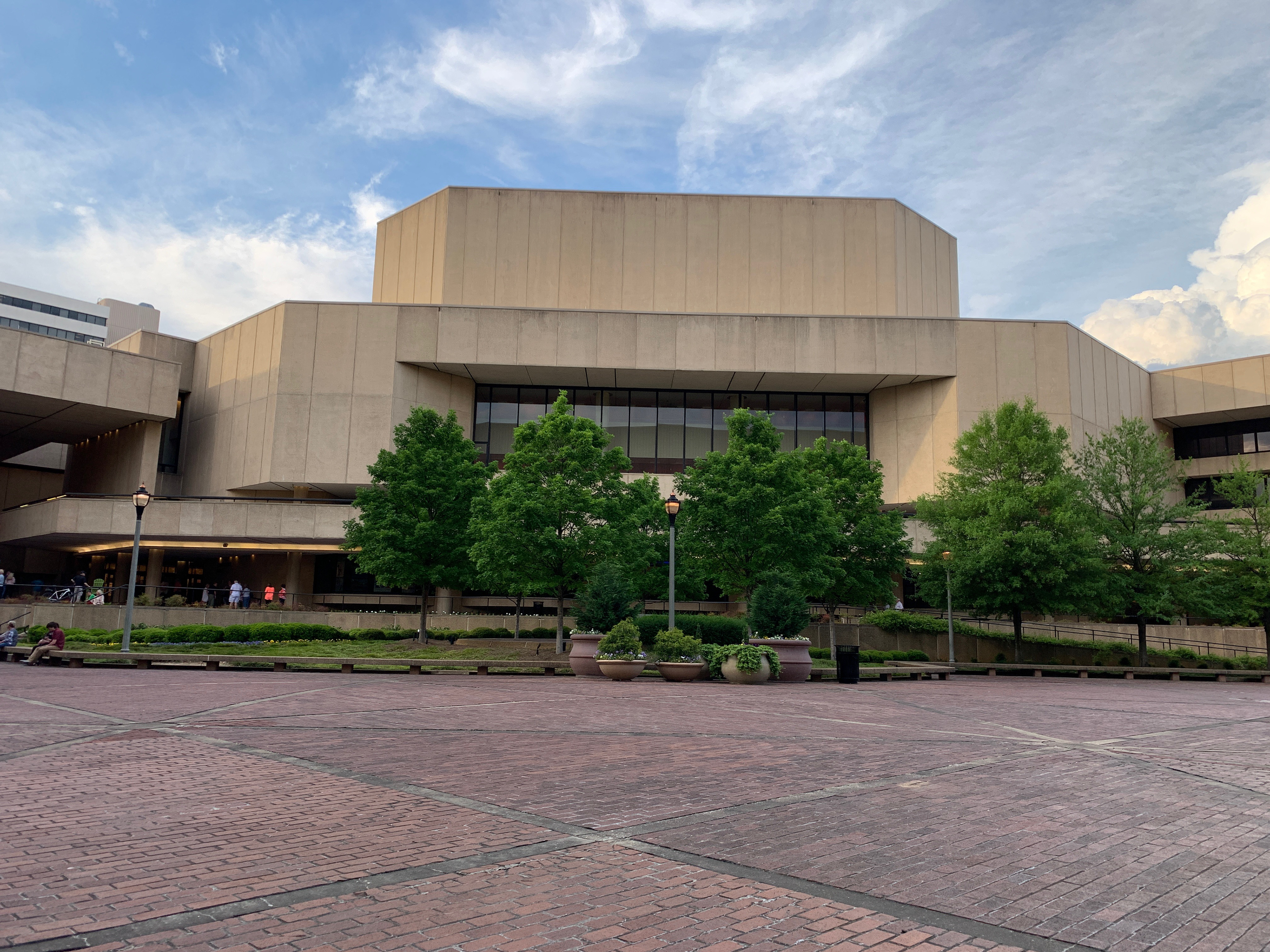 Proposed Design Improvements
The Piazza is the heart of the complex but in its current state it is often a space to be avoided. Guests mostly walk along the outer walkways or quickly move through the center heading to their events. By adding a ramp and steps that double as seating options the entire space is better integrated encouraging guests to enter. With more seating options, shaded areas, interactive elements and social programming guests will have a reason to linger. Improving this space can help with crowding during events and the amenities provided would raise the image of the BJCC for residents and guests alike.
Suggested design improvements follow key  strategies highlighted below.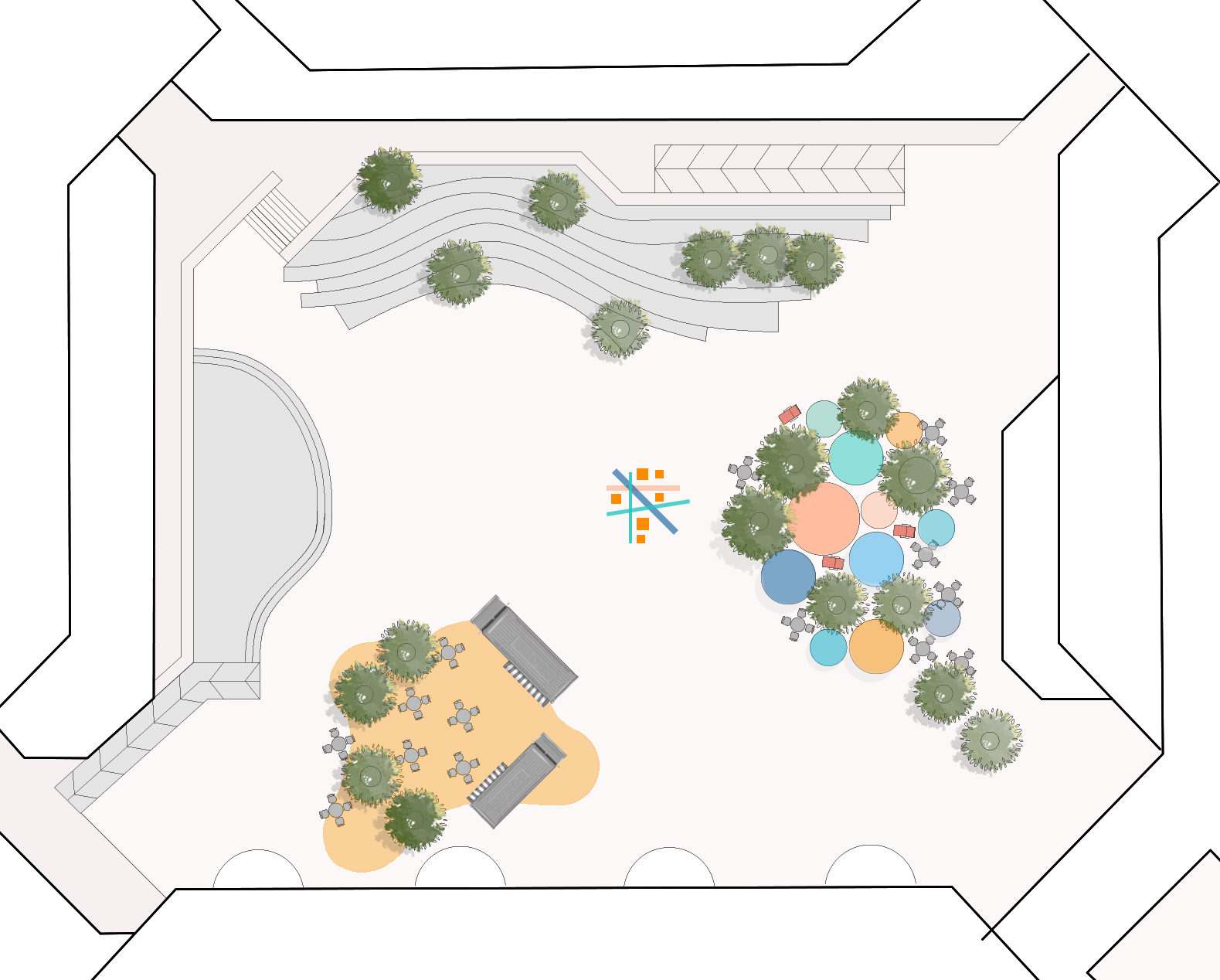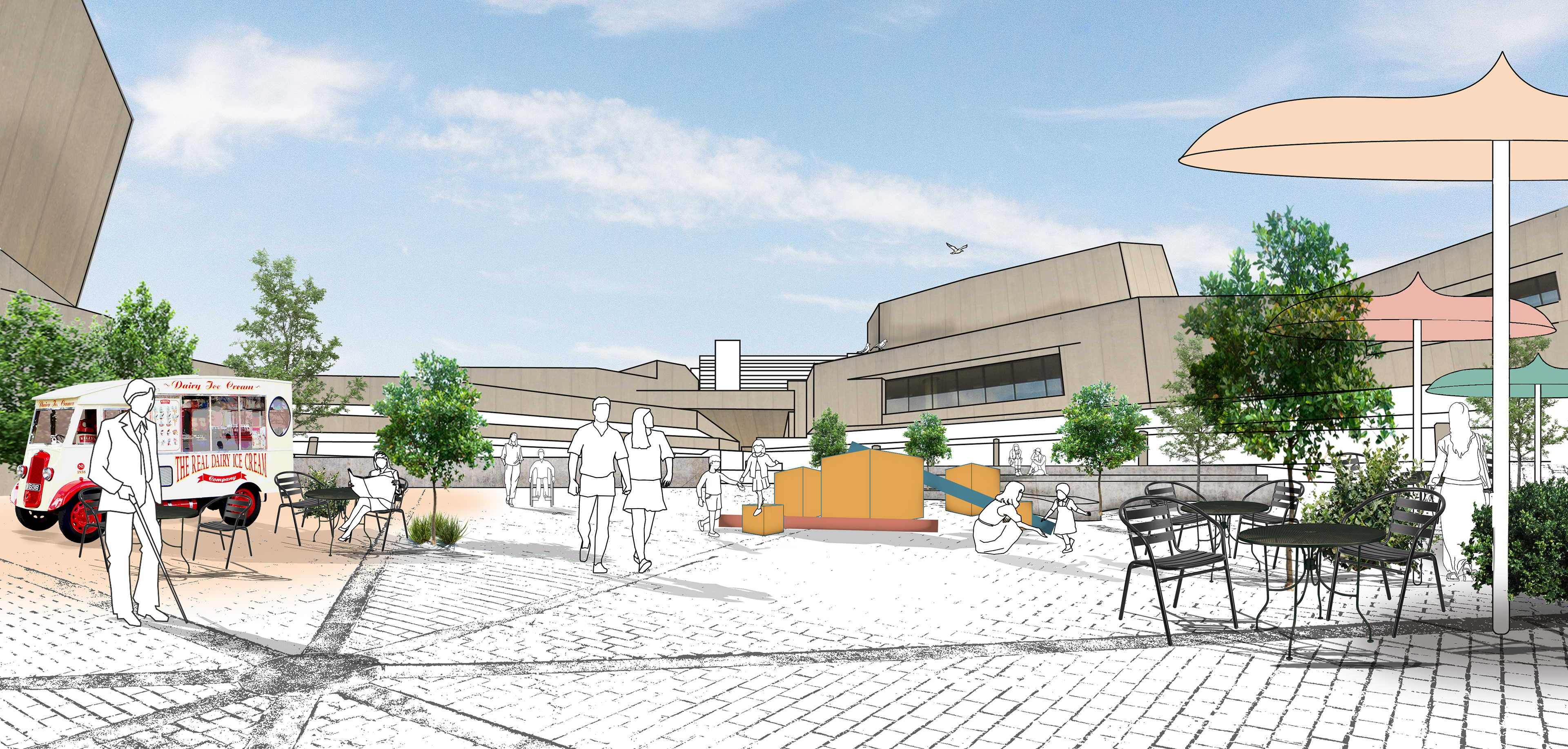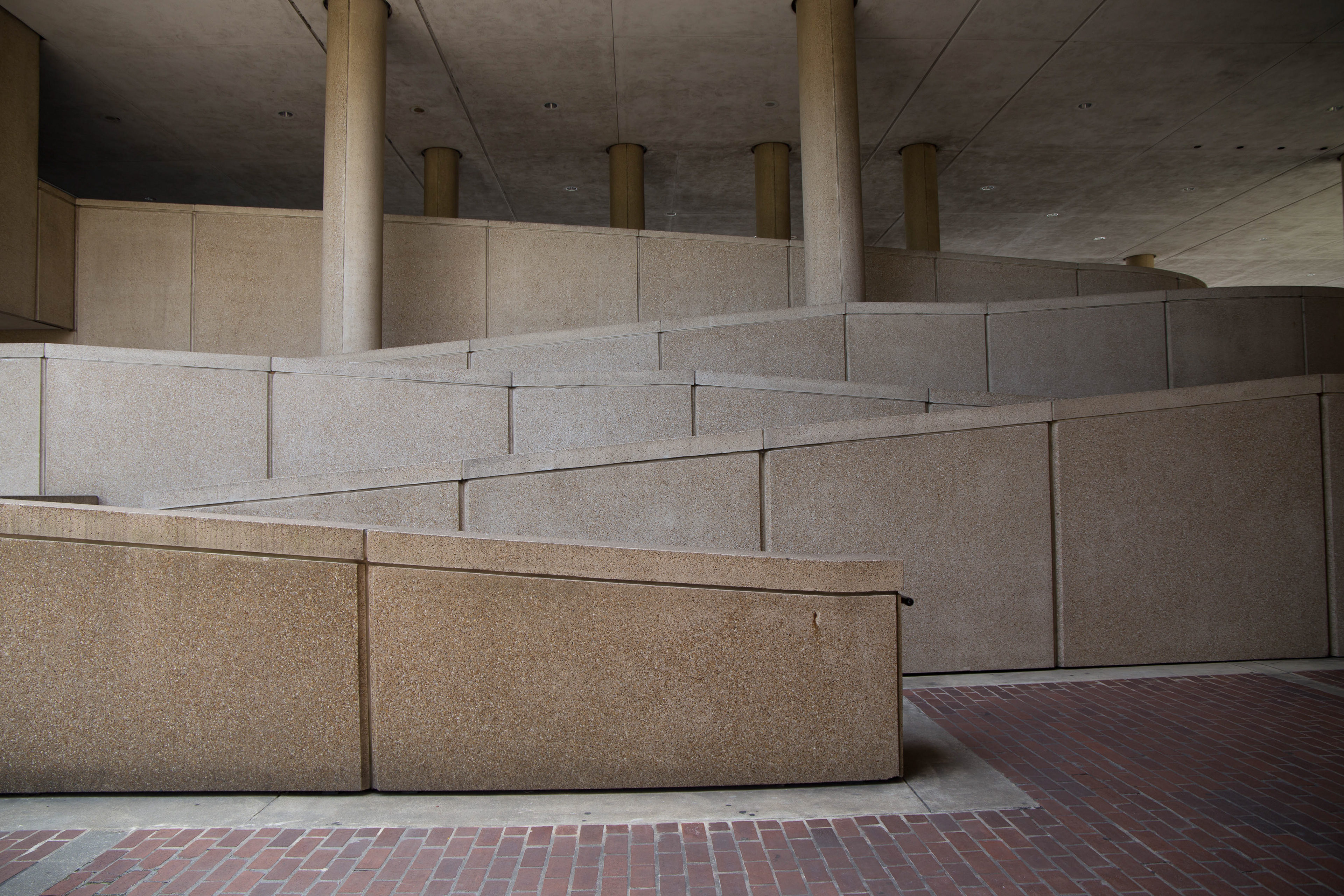 Location:
Birmingham, Alabama, US
Client:
Birmingham Jefferson Convention Complex (BJCC)
Mission:
Use observational data to improve usability and accessibility in public spaces.
Vision: 
An active and accessible public space connected to the city where guests attending events and city residents alike can feel comfortable to linger.
Keywords
: 
Public Space, Usability, Accessibility, Placemaking.
All images are created by and property of
Kollectivo Design Group
(unless otherwise states)
and provided to the BJCC as illustrations of potential for their public spaces.