In the early days of October we had the pleasure of speaking to the passionate environmentalist and our friend Alice Creasy for the 8th episode of What Would Jane Do. Alice is based in our favourite city, Edinburgh. Although she has left her city of birth a few times to explore and live in other parts of the world she has always come back to her home, the vibrant and historically rich capital of Scotland. 
Alice tells us about her passion for the environment and how her interest in sustainability has been nurtured in her since childhood. Some of it is due to her parents' own passion for the environment but her experience of growing up in an urban setting also shaped her. Apartment life encouraged her and her family to always seek out local parks and natural spaces and today, we know that she frequently visits the nearby Pentland Hills and the numerous Scottish natural surroundings for some weekend trekking as often as she can. Also, when listening in on her fond memories of spending time in her mother's allotment it didn't come as a surprise when she awarded this as her favourite spot in the city. 
​​​​​​​
We highly recommend you to read this lovely, heartfelt piece written by Alice on her experience in her mothers allotment and her reflections on why gardens are important in times of crisis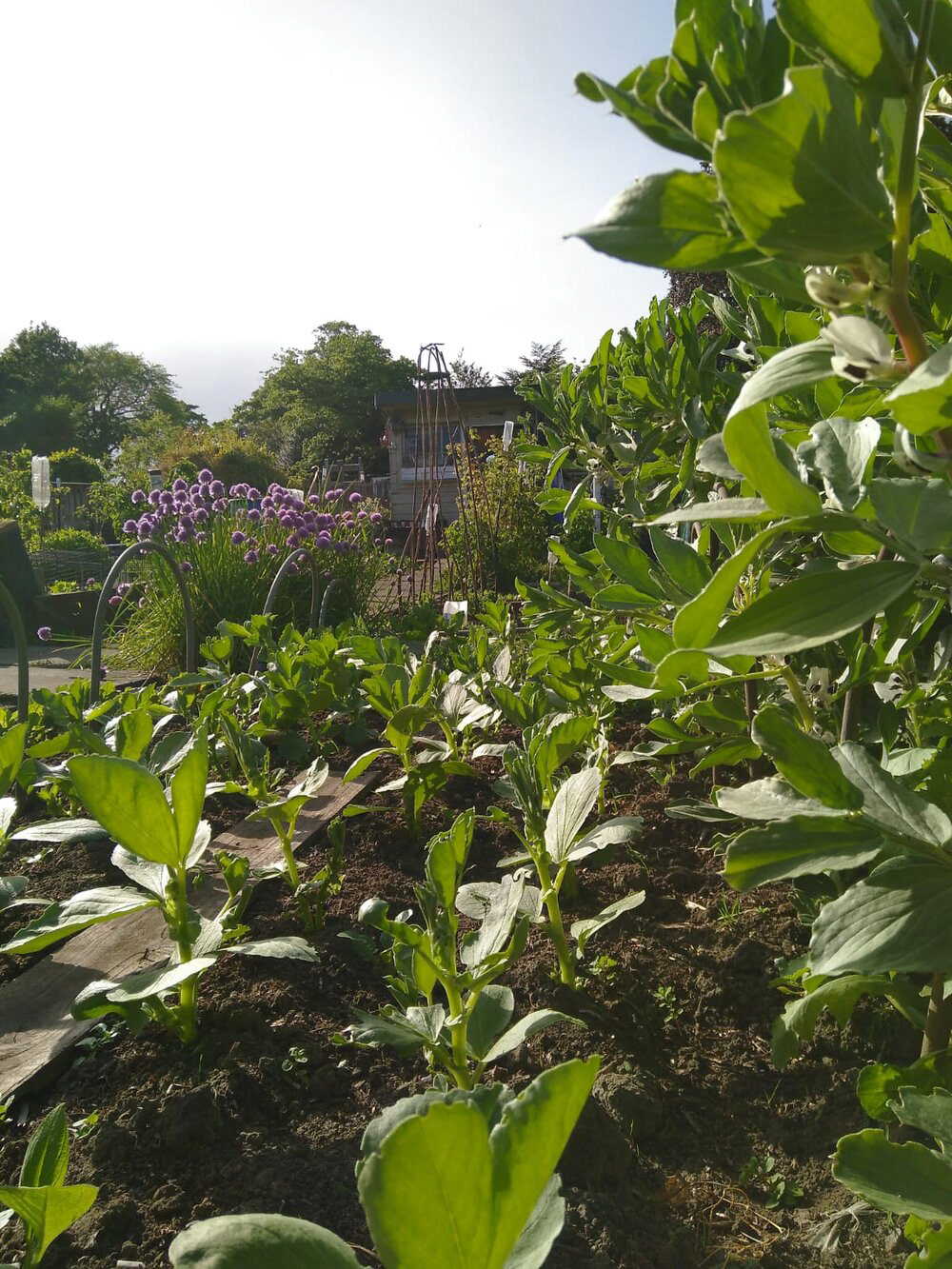 Alice shares more about her focus on climate change, urban sustainability and nature and conservation which she studies in her two professional positions as a Researcher at the Edinburgh Climate Change Institute and as a Policy Researcher and Membership Development Officer at a local government think tank. This interest is also part of the reason why she started a research collective with some friends of hers. Embra Collective is an intersectional feminist collective which provides a platform for the founders and contributors to express facts, thoughts and creative works exploring the environment and sustainability. This mix of input is what makes this platform a lovely and imaginative space for discussion as well as a suitable place to contemplate the meanings and feelings we all share towards this complex topic. 
We at Kollectivo also loved to listen in to Alice´s reflections on how it was to start this collective since it is an experience we wholeheartedly share. For instance, the minor road bumps you come across that you may not have thought of, such as the puzzling experience of trying to come up with a project name. We highly recommend you to read Embra´s insightful blog post on this exact experience.
embracollective.com/searchforaname
We also wanted through this interview to take our chance when having an expert at our hands to discuss climate change and the constant lingering anxiety we all feel about not knowing how, or what is enough to do, to address this urgent matter. Apart from simple tips and personal thoughts that Alice shared with us we appreciated her realisation that to be able to address the situation we are in we cannot do enough if we don´t think and act as a collective. 
This brief insight is just the tip of the iceberg of the wonderful chat we had with Alice and we highly recommend you listen in to the full conversation here
Not only did we fall in love with Edinburgh's historic urban fabric, but like Alice, we were drawn to the natural beauty in every corner of the city.  
All images are property of Alice Creasy & Kollectivo Design Group (unless otherwise states).